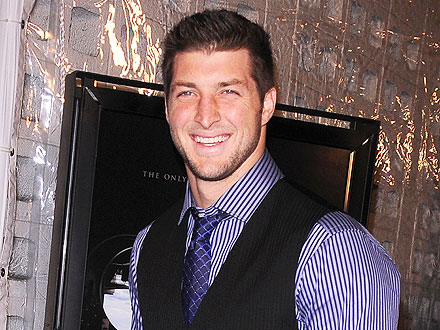 I have never been a big fan of Peyton Manning mainly due to his conducting the Tennessee Marching Band at Legion Field after Tennessee snapped Alabama's unbeaten streak against the Vols in 1995. However, I do respect the things he has been able to do on the football field as a top five quarterback in the history of the NFL. Manning's release from the Colts was an inevitability since he had his fourth neck surgery and was owed a whopping $28 million. The Colts didn't want to risk setting the franchise back even farther while they waited for Manning to recover and they didn't want to not draft Andrew Luck as a possible second franchise quarterback while paying Manning $28 million.
Manning began to be recruited by 12 NFL teams in desperate need of a quarterback eventually boiling down to the Titans, 49ers, and the Broncos. The Titans fan base led by one
Clay
Travis
, were convinced that Peyton was going to be a Titan. And then the bombshell dropped this morning that Elway's relationship with Manning had been more of a factor than anybody thought and Peyton was a Bronco. The vitriol spewed in the Nashville area was as if Lane Kiffin had left all over again. The Broncos had landed a great quarterback to lead them to the promised land. An experienced vet who had two Super Bowl appearances and one Super Bowl victory under his belt.
Except they had a young quarterback with a work ethic that was near unparalleled in the NFL and a lot of raw skill. That quarterback is Tim Tebow. John Fox had Tebow thrust upon him by the previous Denver head coach Josh McDaniels who was fired late in the 2010 season. Tebow is not the most skilled passer but he was learning the NFL game and started 16 games in his NFL career going 9-7, 1-1 in the playoffs. A man who had a following not only because of his college career, but because of all the off the field activities he has involved himself in helping others and raising money for various causes. Tebow is a quarterback that has a lot of raw potential and was
working very hard
to improve on this off season.
Tebow was hurt by the NFL Lockout last year where he was unable to use the Broncos facilities to watch game film and work with his wide receivers. The Broncos had to try and quiet the Tebowmania that was sweeping Denver after they had started 1-4. Tebow didn't play particularly well in his first start but led the Broncos to an improbable comeback and a 8-5 record as a starter for the 2011-2012 season. Tebowmania swept the nation. People tuned into games just to see what Saint Tebus would do this week. While this was going on, Broncos management (Elway) and coaching staff began to grow tired of Tebow's inconsistent play and began to seek a way out.
The Broncos knew that the only way they could escape Tebowmania was for them to get a huge splash at quarterback. That splash, was Peyton Manning.
Now the Broncos are finalizing the deal with Peyton and as soon as he is signed Tebow will be traded to another team. This is a huge risk for Denver. They are essentially putting all of their eggs in the Manning basket. Manning will supposedly sign a $95 million/5 year deal. Manning maybe has
2 or 3
good years left in him and that's only if his neck holds up to the pounding an NFL QB takes. Tebow is a young QB that has a far bigger upside than that of Manning. If you don't believe me, listen to the wisdom of CNBC Sports Financial Analys
Darren Rovell
: "If Tebow is traded to the right team, he does more business for them than Manning does for Denver."
Only time will tell if the Broncos made the right choice but I strongly believe that Tebow will prove all of his Denver doubters wrong and become a great NFL Quarterback. If there is one thing I have learned in my 6 years of watching Tim Tebow play, it is to never count out number 15.